Creative Solutions to improve your online business!
Providing all types of Web Design, Web Development, Web Marketing Services that helps to achieve your business goal.
About Webmantra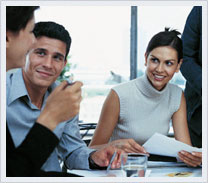 Webmantra is a website designing firm which offers affordable and professional website designing, website development & SEO services in Vadodara, Baroda, Gujarat, India
Webmantra, started with simple yet profound Web Design, Web Development and Web Marketing to help outsourcing development and web site development firms abroad as well as in India.

Webmantra takes pride in building strategic long-term client relationships. Over 70% of our revenues come from existing customers.
Webmantra defines designs and delivers technology-enabled business solutions that help Innovative Technology. With great dedication and hard work of our Team Members, we have reached remarkable place in the competitive market.

It is the trust and co-operation of our valuable clients who put their faith in us, that provided the harbor of success for our ships to anchor where Webmantra has reached impeccable heights!